Chemistry, Petrochemistry & Coal in West Midlands
6
Зубенко А.В., SP,

UA
Birmingham, GB
Fuel briquette like Nestro 90mm, mix 10 kg per pack 96 packs on a pallet 23 pallets in the truck, Poruzka Ukraine, Kiev region, Volume can be 4-6 trucks per week Delivery terms FCA, DAP
Northway Baltic, SIA,

LV
Birmingham, GB
Wood pellets EN plus-A1 are available from a warehouse in Riga (Latvia, Europe) Delivery to Italy, Germany, Denmark, Belgium, Sweden is possible. Availability: 200 tonnes-1000 tonnes / month The
Казахстанская Промышленная..., LLP,

KZ
Birmingham, GB
- Diesel fuel grade L- 0,2-62- according to the price formula "Platt's" "FOB MED (Italy) "line" Gasoil.1", discount, premium negotiated; - Diesel fuel grade L-0,5-62- according to the price formula
Грата Альянс, LLC,

BY
Birmingham, GB
The manufacturer sells wooden pellets. Good quality. own production. Write or call. We will answer all your questions.
Тиомер, LLC,

RU
Birmingham, GB
Thiocol based secondary perimeter sealant for production of IGU (insulation glass units) providing its mechanical strength, protecting primary sealant and ensuring an additional barrier for
Спарк, PE,

UA
Birmingham, GB
Экспортируем Дизельное Топливо EN590, Авиационный Керосин JP54, Нефть Сырую. We Export Diesel Fuel EN590, Aviation Kerosene JP54, Crude Oil. Базис поставки – FOB, CIF ASWP. Поставки - танкерными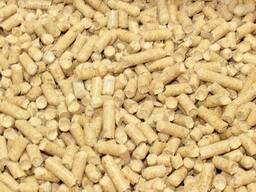 Profitrade, LLC,

UA
London, GB
We sell pellets from ENplus A1 standard, ENplus A2 The pellets are produced without any chemical additives. The main source of high quality raw materials are pine. The products have certificates that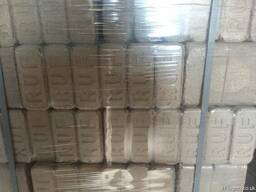 Зубенко А.В., SP,

UA
London, GB
Sell ​​wood briquette RUF (Ruff). Briquettes from coniferous wood. Packed in shrink film 12pcs. in one pack. 1 pack = 10 kg. On a pallet 96 packs = 960 kg Sale under the terms of FCA. You can buy
EcoPeatMix, LLC,

RU
London, GB
Highly effective clean sphagnum peat moss absorbent from Russia for oil spill response on a water surface and the soil. The natural peat moss absorbent is 4 times more effective than a synthetic
AVCN AS, PAO,

RU
London, GB
Specifications We would like to present RUF type briquettes made from pure sawdust without any chemical or other additives. RUF briquettes are produced from leafy trees sawdust. Compared to firewood
New ads
Top Quality Wood Briquettes, London.
Wood brikett : - Nestro, Birmingham.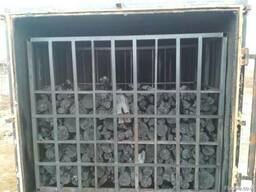 Уголь древесный, London.
£ 340-450 /pc wholesale
Кокс нефтяной анодный марки Б ГОСТ, London.
Wholesale coal from 20 tons, London.
×
×
"Chemistry, Petrochemistry & Coal" in regions
×
×