Chemistry, Petrochemistry & Coal in West Midlands
5
Northway Baltic, SIA,

LV
Birmingham, GB
Wood pellets EN plus-A1 are available from a warehouse in Riga (Latvia, Europe) Delivery to Italy, Germany, Denmark, Belgium, Sweden is possible. Availability: 200 tonnes-1000 tonnes / month The
Казахстанская Промышленная..., LLP,

KZ
Birmingham, GB
- Diesel fuel grade L- 0,2-62- according to the price formula "Platt's" "FOB MED (Italy) "line" Gasoil.1", discount, premium negotiated; - Diesel fuel grade L-0,5-62- according to the price formula
Грата Альянс, LLC,

BY
Birmingham, GB
The manufacturer sells wooden pellets. Good quality. own production. Write or call. We will answer all your questions.
Тиомер, LLC,

RU
Birmingham, GB
Thiocol based secondary perimeter sealant for production of IGU (insulation glass units) providing its mechanical strength, protecting primary sealant and ensuring an additional barrier for
Спарк, PE,

UA
Birmingham, GB
Экспортируем Дизельное Топливо EN590, Авиационный Керосин JP54, Нефть Сырую. We Export Diesel Fuel EN590, Aviation Kerosene JP54, Crude Oil. Базис поставки – FOB, CIF ASWP. Поставки - танкерными
BioWest, LLC,

BY
London, GB
We are offering worldwide supply of the wooden briquettes of the "Pini & Kay" type . All our products undergo quality control according to a number of parameters defined by the international norms
Tioseal, LS,

TR
London, GB
We send you the technical data of products to review our products. If you are interested in these products, we will be happy to send you any additional information. Two-component sealants produced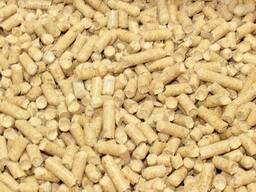 Profitrade, LLC,

UA
London, GB
We sell pellets from ENplus A1 standard, ENplus A2 The pellets are produced without any chemical additives. The main source of high quality raw materials are pine. The products have certificates that
Глобалторг, LLC,

UA
London, GB
Offer only for real buyers (no broker games) . We offer supply S Natural gas (Russian Federation). Contract. Terms of transportation: Pipeline transportation. Point of destination: Terminal
Warm House Russia, LLC,

RU
London, GB
Pellets / Briquettes - Operational communication 24/7 . Viber / Whats App is. Call, write at any time. Also on a regular mobile number, is listed in the ad. - . + Shipping Russia / Exports Europe,
New ads
Брикет типа : - Ruf, London.
Канифоль и эфиры канифоли от производителя, London.
Sealant two-component (polysulfide) for double-glazed window, London.
€1.75 /l €0.99-1 /kg wholesale
Nigerian Oil-BLCO, London.
Брикеты Нестро мал, London.
€83 /t €83-85 /t wholesale
×
×
"Chemistry, Petrochemistry & Coal" in regions
×
×