Coal & Solid Fuel in West Midlands
3
Зубенко А.В., SP,

UA
Birmingham, GB
Fuel briquette like Nestro 90mm, mix 10 kg per pack 96 packs on a pallet 23 pallets in the truck, Poruzka Ukraine, Kiev region, Volume can be 4-6 trucks per week Delivery terms FCA, DAP
Northway Baltic, SIA,

LV
Birmingham, GB
Wood pellets EN plus-A1 are available from a warehouse in Riga (Latvia, Europe) Delivery to Italy, Germany, Denmark, Belgium, Sweden is possible. Availability: 200 tonnes-1000 tonnes / month The
Грата Альянс, LLC,

BY
Birmingham, GB
The manufacturer sells wooden pellets. Good quality. own production. Write or call. We will answer all your questions.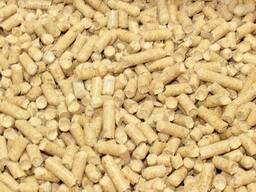 Profitrade, LLC,

UA
London, GB
We sell pellets from ENplus A1 standard, ENplus A2 The pellets are produced without any chemical additives. The main source of high quality raw materials are pine. The products have certificates that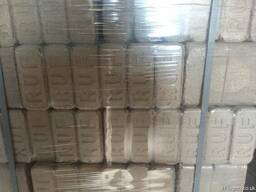 Зубенко А.В., SP,

UA
London, GB
Sell ​​wood briquette RUF (Ruff). Briquettes from coniferous wood. Packed in shrink film 12pcs. in one pack. 1 pack = 10 kg. On a pallet 96 packs = 960 kg Sale under the terms of FCA. You can buy
AVCN AS, PAO,

RU
London, GB
Specifications We would like to present RUF type briquettes made from pure sawdust without any chemical or other additives. RUF briquettes are produced from leafy trees sawdust. Compared to firewood
Warm House Russia, LLC,

RU
London, GB
Pellets / Briquettes - Operational communication 24/7 . Viber / Whats App is. Call, write at any time. Also on a regular mobile number, is listed in the ad. - . + Shipping Russia / Exports Europe,
Оптторг ГК, JSC,

RU
London, GB
Our company produces coal in Russia and specializes in supplying it to the UK. We sell and deliver to anywhere in the UK
Carbo C, Branch,

KZ
London, GB
Steam coal HV, SS, LV, LCV, CC, PCI on FCA, FOB (Baltic/Blacksea), FCA/DAP/CIP Brest Size 0-25, 0-50, 0-300, 50-200 Class D TM: 10-12% A: 8-12% VM: 35-42% TS: 0.3-0.44% NCV kcal/kg: 6000-6200 Class
BioWest, LLC,

BY
London, GB
We are offering worldwide supply of the wooden briquettes of the "Pini & Kay" type . All our products undergo quality control according to a number of parameters defined by the international norms
New ads
Top Quality Wood Briquettes, London.
Wood brikett : - Nestro, Birmingham.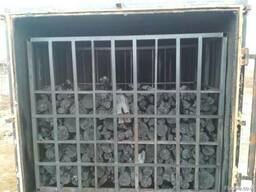 Уголь древесный, London.
£ 340-450 /pc wholesale
Кокс нефтяной анодный марки Б ГОСТ, London.
Wholesale coal from 20 tons, London.
×
×
"Coal & Solid Fuel" in regions
×
×