Furnace in West Midlands
2
$
69,000
/Комплект (компл) CIP
Stanok expert, LLC,

RU
Birmingham, GB
Manufacture under the order. Designing and manufacturing of an induction vacuum furnace for melting titanium. Vacuum melting furnaces are designed and manufactured for various modes of operation:
$
69,000
/Комплект (компл) CIP
Stanok expert, LLC,

RU
Birmingham, GB
Selling industrial foundry equipment: Induction furnace for melting 500 kg of steel. We can make this melting furnace: induction furnace for melting 500 kg of steel. We work under the contract and
МНПК Clobal STH Technology, Association,

RU
London, GB
Our company is engaged in the innovative energy saving technologies development. These technologies are called STH-technology. Our company produces a number of energy-saving units and systems using
Технология, PE,

UA
London, GB
Production of braziers of varying complexity with forging elements. From simple to combined with roof and multifunctional furnaces. Non-standard forms. Consultation designer.
New ads
Производим и монтируем промышленные теплицы, London.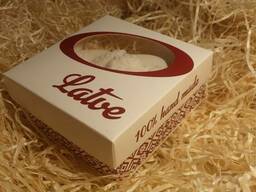 Подарочный ассортимент свечи и мыло ручной работы, London.
$2.50 /pc $0.70-3.50 /pc wholesale
×
×
×