Timber in West Midlands
2
Казахстанская Промышленная..., LLP,

KZ
Birmingham, GB
Sell timber from the producer wholesale. We offer for sale coniferous and deciduous timber. We carry out drying of timber to transport humidity. Sales to the domestic market and for export.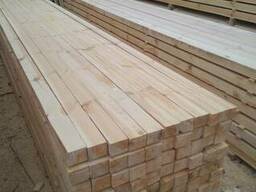 €
105
-
110
/cu m wholesale
FCA
Solexdrev, SP,

BY
Birmingham, GB
We are a producer of timber. Sell export lumber (pine, spruce) of natural humidity and chamber drying (KD). We will be glad to cooperate in.
Cargo Forward, LTD, Truro
We are a UK registered forwarding company with an agency office in Odessa, Ukraine able to provide assistance for traders in timber, grains, flour, pellets and other products from Ukraine as required.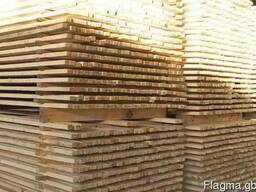 RawExgroup, LLC,

UA
Portsmouth, GB
Our company successfully works in the market of production of lumber and woodworking. The main activities of the company is the production, wholesale of lumber from wood: timber, edged board, board
ЛамберРус, LLC,

RU
London, GB
We are a Russian manufacturer of sawn timber (lumber), and are looking for partners for long-term cooperation. We produce timber from Pine, Spruce, Fir, Larch, Oak, Birch. We can produce sawn timber
VELES-WOOD, LLC,

RU
London, GB
Good day, We sell timber edged board GOST 26002-83, grade 1-5. Breed of pine tree, KD 16-18%. Dimensions: 50x200x6000 mm 50x150x6000 mm 50x100x6000 mm 47x150x6000 mm 25x150x6000 mm 25x100x6000
$
125
/cu m FCA
$
120
-
125
/cu m wholesale
Вестерн Вуд Воркс, LLC,

UA
London, GB
We ready to produce and supply pine sawn timber from Ukraine. AD, KD available. Sizes on request. Interesting in a long partnership. Details by whatsapp or viber
ДревТорг, LLC,

RU
London, GB
We produce and sell planed timber from softwood in St. Petersburg, Russia. Our main products are: planed timber S4S, floor-board, facade board and decking. - Smooth planed timber S4S (with square
from
€
250
/cu m wholesale
FCA
Тимбер Текнолоджи, LLC,

UA
Edinburgh, GB
Our company is a great and direct producer of edged/unedged beech sawn timber in West Ukraine. We can supply you environmentally friendly products, of good quality, in any desired volumes. We are
ЛамберРус, LLC,

RU
London, GB
We accept orders for the manufacture of lumber. No cracks. A small amount of knots. The corners of the boards without rounding. The company has several production bases in the territory of the
New ads
Peat moss absorbent for oil spill response, London.
Производим и монтируем промышленные теплицы, London.
Сharcoal, pini coal, London.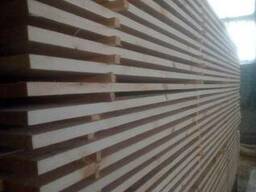 Пиломатериалы (сосна, ель), London.
€120 /cu m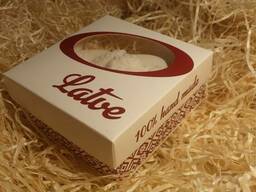 Подарочный ассортимент свечи и мыло ручной работы, London.
$2.50 /pc $0.70-3.50 /pc wholesale
Уголь древесный, London.
£ 0.30 /kg £ 0.29-0.30 /kg wholesale
×
×
×